Serious Wow-factor
Get your #nofilter hashtag ready. A highly unique, clean, and minimal camper is about to take you on an unforgettable adventure.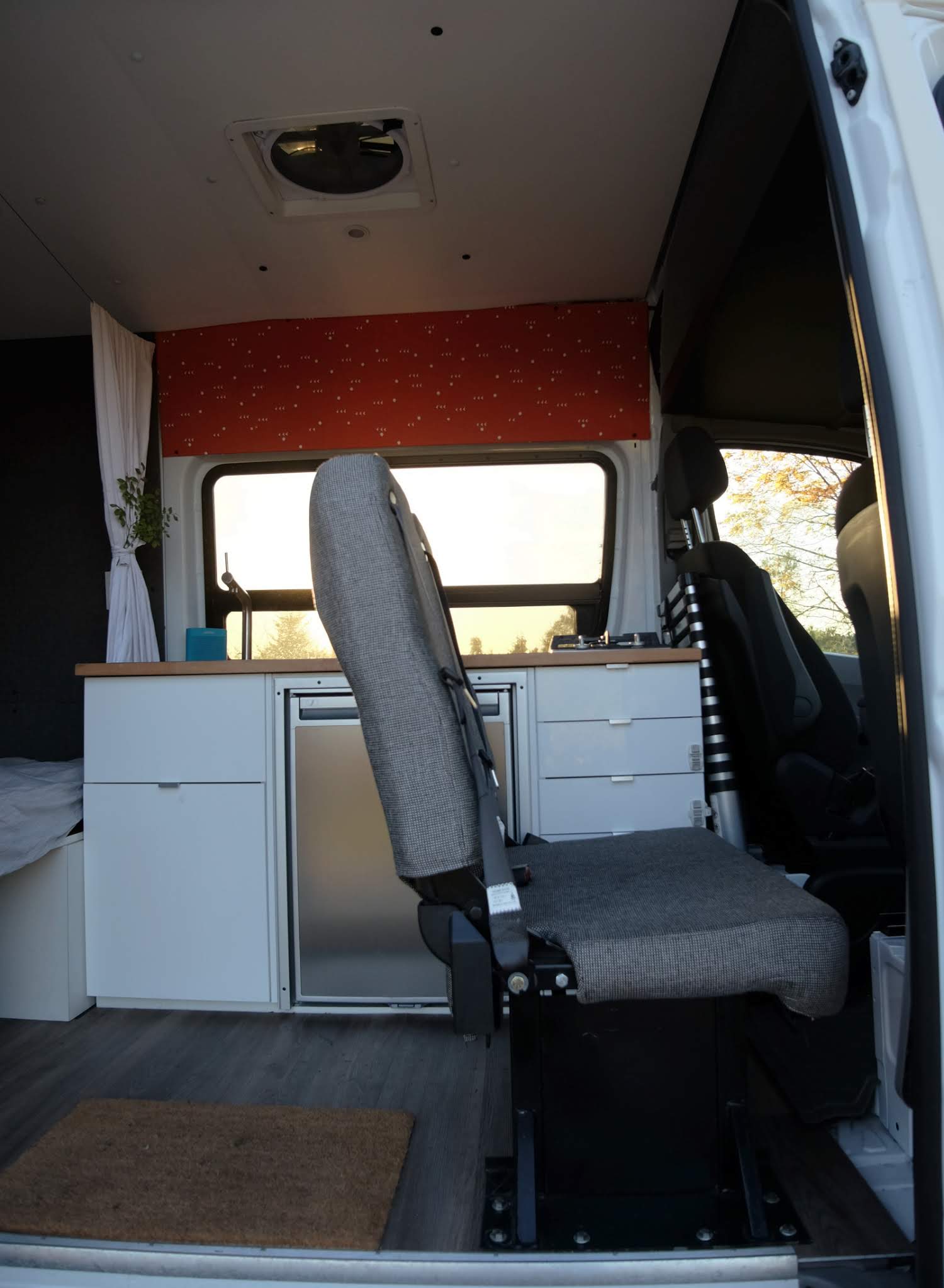 ALL mercedes sprinters FEATURE THE FOLLOWING AMENITIES:
Sleeps 4! With 2 in a rooftop tent!

Off-grid aux battery

50L Fridge / Freezer by Dometic

2 burner propane cooktop

Sink with cold water (50L)

Standard 120V outlets,12V & USB plugs

Near queen sized bed
2017 3.0L V6 Engine

Fits in a standard parking spot (21ft)

Bluetooth

Backup Camera

About 850km per tank

Cruise Control

BF Goodrich All-Terrain Tires
Knives, scissors, cutting board

Folding chairs (x2)

Garbage bag

Cheese grater

Bottle opener (crucial obv)

Candles that smell nice

Board / card games
Sheets, pillows, duvet

Utensils, glassware, bowls, mugs

Cookware (pots / pans)

Coffee (press) & tea

Dishsoap / towels

Matches

Environmentally friendly dish & handsoap

Mixing bowls
NOTE: Aftermarket fold-down seats (2) have been installed each Honest Camper Mercedes Benz Sprinter vehicle to allow for up to 4 passengers in total. The aftermarket seat is made by Freedman Seating Company and come with seatbelts (shoulder & waist) as well as child seat integration (the two bars usually found at the bottom of each seat to allow seats to be clipped or locked in). These seats are FMVSS compliant and meet ADA criteria.
Pricing
The 2019 rate for our Mercedes-Benz Sprinters is $300 CDN a night with a minimum 2-night booking. Off-season rate is $250 / night.
This includes:
150km worth of driving per day

Basic insurance (we'll sign you up under our commercial rental insurance policy. This covers for fire / vandalism / theft). Renter pays the deductible in the event of an at-fault accident or other incident.
Additional KM's (500): $100

Unlimited KM's (drive as much as you like): $25/day

Pre-pay for gas. Ie: You don't have to return the vehicle with a full tank: $100

Hot water shower

Bike rack

Pre-packed fridge: We'll hit Whole Foods for you and have some groceries ready for your trip. We can go to a liquor store too if you like :)